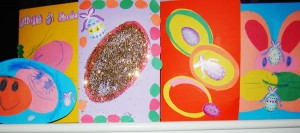 I am on a roll right now with some more fun craft projects. We love Easter in our home, especially the little one. So you can imagine when I told her we will be making our own Easter cards. I love all kinds of cards, even e-cards. They are perfect for all occasions and are always nice and wonderful. However, the best cards in my eyes, are the ones you make yourself. Now, let me show you what we made for our friends and family this Easter.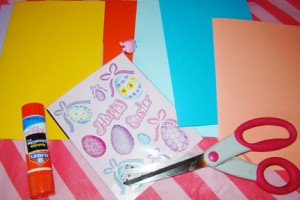 I pretty much had everything in the house, so I didn't have to go out and buy supplies. Here is what I used:
Colorful Construction Paper
Glue Sticks
Gold Glitter
Easter Eggs Stickers
Scissors
Happy Face
With the help of Sophia we end up folding several colorful construction papers in half. Then, I started to cut out some large and small eggs shapes out of the remainder of the construction paper.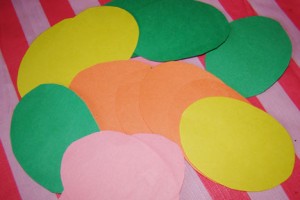 Now, we are ready to design our cards. Sophia was quite excited about this project and wanted to make her own Easter design so she could give out to her grandparents and aunts. We end up gluing some egg shapes on the cards and Sophia made some happy faces on them. LOL.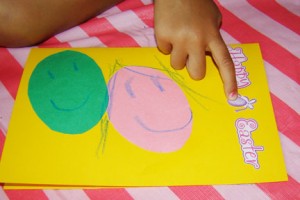 We ended up making a few cards, several were decorated with Easter egg stickers and egg shapes. Sophia wanted her own unique Bunny Hopping Easter Card so we made one together.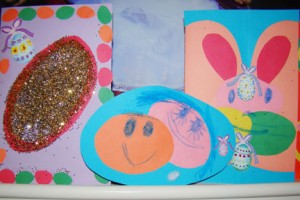 We weren't done yet, because Miss Sophia wanted a Golden Egg Card. So we ended up covering the entire egg shape with gold glitter. Shiny indeed, and golden as you can see

LOL. I hope you all enjoy these wonderful Bunny Hopping Easter Cards. Now you can make them for your friends and family too. Enjoy!
Sincerely,