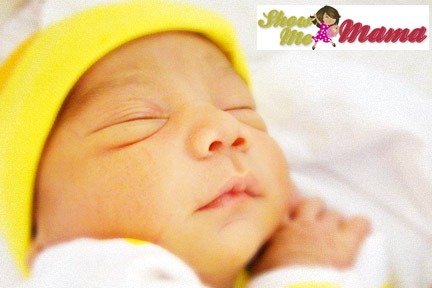 My sweet little man is finally here, and he is handsome as can be. William was born on April 19th at exactly 12:00 P.M. Weighing  8lbs., 7 oz. and 21 inches long he is a very healthy baby boy.
Prior to having William I went to my regular scheduled appointment, and my doctor decided that it would be best for me to be induced.  I scheduled my induction on April 19th at 6:00 A.M. My doctor wanted me to be at the hospital a little early. I was scared and happy at the same time. On day of the delivery, I was so excited and ready to see my little bundle of joy to come into this world. Also I would finally have the chance to wear my gown and use my pillow case cover I made for the delivery. It had been a long on stressful nine months, and I  am so happy he made it to the full nine months.
I felt that after I was admitted in the hospital everything went smooth and fast, that before you know it, William was finally here. My doctors and nurses did a wonderful job and I could not have asked for anything more. Now the real fun begins!
So, get ready for some fun and exciting picture moments to come from our little family
Sincerely,