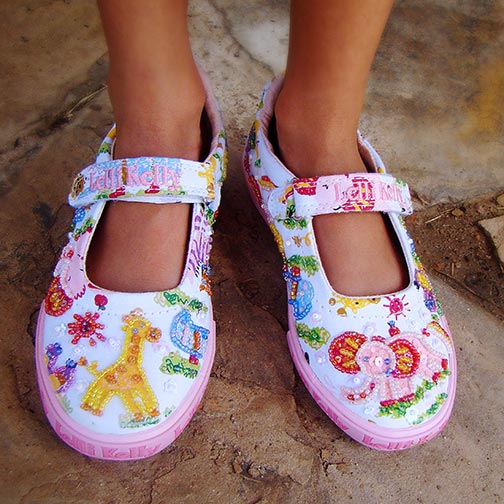 As we all know, summer will be coming to an end, and children will be heading back to school. I am so excited that my little Sophia will be going to First grade this Fall. Before long we will be shopping for back to school supplies, clothes, uniforms and much more for  our children. So what could be more helpful than to share my great findings with all my readers.
If you have little girls you must already know about Lelli Kelly shoes. My, Sophia gets all excited when she sees the Lelli Kelly commercial on TV. She also loves the fact that they are pretty, colorful and at the same time very comfortable shoes. They are the main ones she goes for when we tell her to go put on her shoes. So when Lelli Kelly shoes arrived at my door steps, Sophia was so thrilled with excitement that she even told the delivery lady to hold the package very carefully.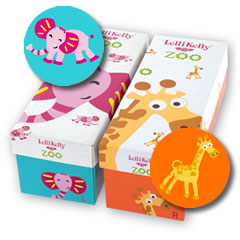 We opened the package and saw some yellow and green boxes. The boxes are colorful and have the animal matching the shoe printed on the box. I was quite surprised that each shoe had its own box. In other words, the right shoe had it's own box and the left shoe had it's own box. How great is that. This way, your little one can distinguish left from right. Wonderful isn't it.
These shoes are part of the new Lelli Kelly Zoo Collection. They are so cute, that they come in 4 different animal choices such as Zebra, Giraffe, Pelican and Elephant. Sophia has the Giraffe and Elephant, and what we both truly love about these shoes is that you do not necessarily have to wear the Giraffe and Elephant shoes together. You can mix and match these adorable shoes. Sophia put the Giraffe shoe on her right  and the Elephant shoe on her left. It looked so charming. Next time, she says she will wear both the Elephant shoes together. The Lelli Kelly Zoo Collection shoes are decorated with sequins and beads and also come in sandals. They are so sparkly and enchanting when Sophia wears them. She will definitely stand out when going back to school.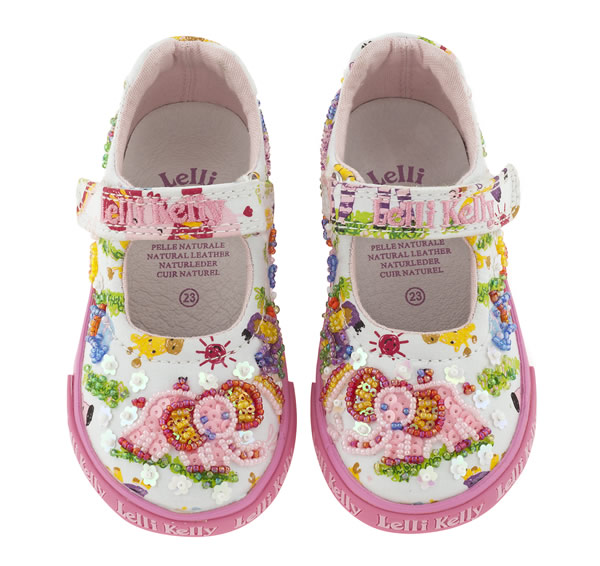 I definitely would recommend these shoes to anyone that have little girls that love sparkly shoes. Sophia loves them because not only are they beautiful, they are also very comfortable, made of good quality, the beading is done by hand, and they are made in Italy. The shoes are also a helpful aid in familiarizing children with their left and right.
Now, that I have told you all about their Zoo Collection, what are you waiting for go and view some of their wonderful shoes at the Lelli Kelly website.  You will just love their shoes.
Sincerely,

My opinions are my honest, and thoughtful views and were not influenced by any source. I was not compensated monetarily for this review. Thank you to Lelli Kelly/PR Agency for providing a complimentary sample for the review.