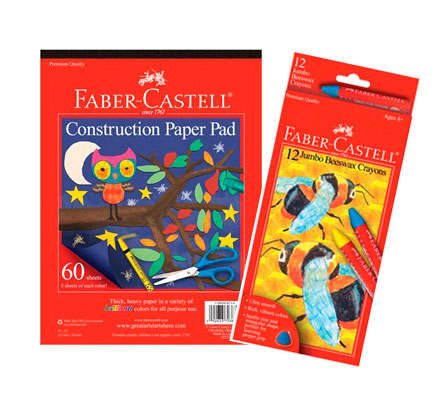 This summer we enrolled our daughter, Sophia, in classes at an art school, and believe me she totally loved it. At the end of each week they put up a gallery up of what the students had created during the week. My husband and I were totally surprised by what she learned in the art class.
Sophia loves to draw and create her masterpieces. She always gets out her crayons and begins to create, but she always complains how the crayons do not color very well. So as I was browsing on the internet,I decided to go to the Faber-Castell websites. They have so many wonderful  products for artists from young to old. I love how they try to boost creativity in kids. I was given the opportunity to review their Beeswax Crayons and they also added some construction paper as well.
The Jumbo Beeswax Crayons are smooth and come in 12 rich, vibrant colors. They have a triangular shape which is perfect for learning proper grip, and they won't easily roll off the table. They are also non-toxic.
The moment Sophia saw the box of crayons she opened them and began drawing. She mentioned that the Beeswax Crayons were thick and the colors were so clear. She even drew a beautiful girl and colored her with the Beeswax Crayons. Even I made a comment how vibrant the colors were and it was smooth as she was coloring her picture.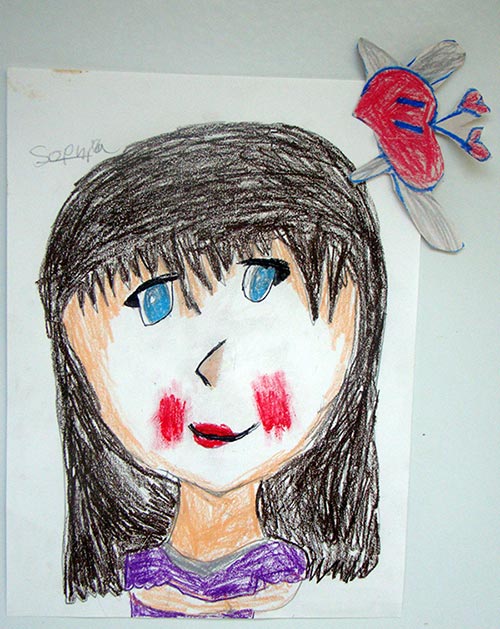 The Construction Paper has beautiful bright colors of heavy duty paper which includes 60 sheets  of 9″ x 12″ paper (5 sheets each of 12 colors). You can create so many projects with the construction paper. This would definitely be a great back to school items as well. If you are looking for quality crayons for your children that will last and colors that will show clearly their work, then I would definitely recommend Faber-Castell Beeswax crayons.
Now what are you waiting for, go and view some of Faber -Castell other products as well, believe me, you will be so happy to see all their wonderful products. You can also  connect with Faber-Castell via Facebook as well
Until next time! Enjoy.
Sincerely,

My opinions are my honest, and thoughtful views and were not influenced by any source. I was not compensated monetarily for this review. Thank you to Faber-Castell/PR Agency for providing a complimentary sample for the review.