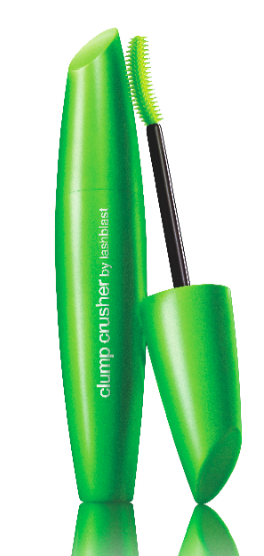 I am a total mascara girl. I personally feel that it really brings out the highlights of the eyes.   If I  apply a little bit Mascara on my eye lashes I feel that it will do the job just fine. Even Taylor Swift looked amazing at the American Music Awards wearing Cover Girl  LashBlast Clump Crusher Mascara. I  just recently applied Cover Girl Clump Crusher Mascara on my eye lashes and I must say that it feels really light on my eye lashes, yet made a striking difference.   I applied several eyes lash mascara in the past and I feel that it always left this thick residue on your eye lashes and it is extremely difficult to remove.
Here is a little bit about the Cover Girl LashBlast Clump Crusher Mascara: This mascara comes with a slightly curved brush with bristles positioned close together to prevent clumping. 
200% more volume, zero clumps
Innovative curved brush
Super-volumized, beautifully separated lashes
It doesn't just give my eye lashes volume, but it definitely makes them longer too, which I totally love.  This is a great gift for me for the Holidays and maybe for you as well.
Go visit Cover Girl to see more of their products!
Happy Holidays!

My opinions are my honest, and thoughtful views and were not influenced by any source. I was not compensated monetarily for this review. Thank you to the PR Agency for providing a complimentary sample for the review.