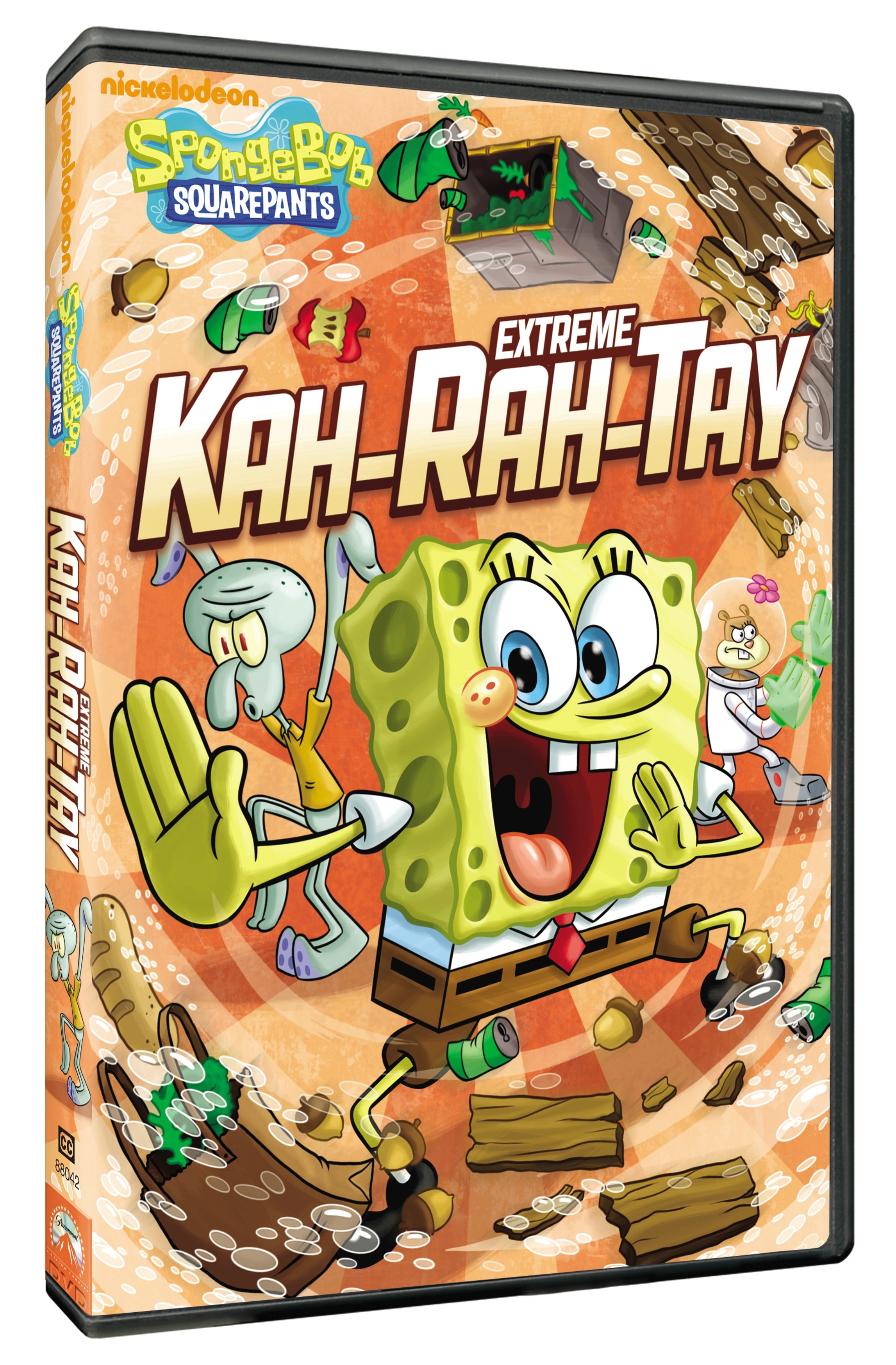 SpongeBob is taking it to the extreme in SpongeBob SquarePants: Extreme Kah-Rah-Tay! After getting his groceries stolen, Squidward convinces SpongeBob and Sandy to teach him karate. Then SpongeBob enters the dojo to earn his belt from master sensei Fuzzy Acorns. Next, SpongeBob and Patrick try and join an extreme sports team. When Sandy finds a world record book, she and SpongeBob set out to break all the records. With eight new to DVD episodes, you can bet you will be laughing before you can say Hi-Yah!. The DVD is out now and is available for $14.99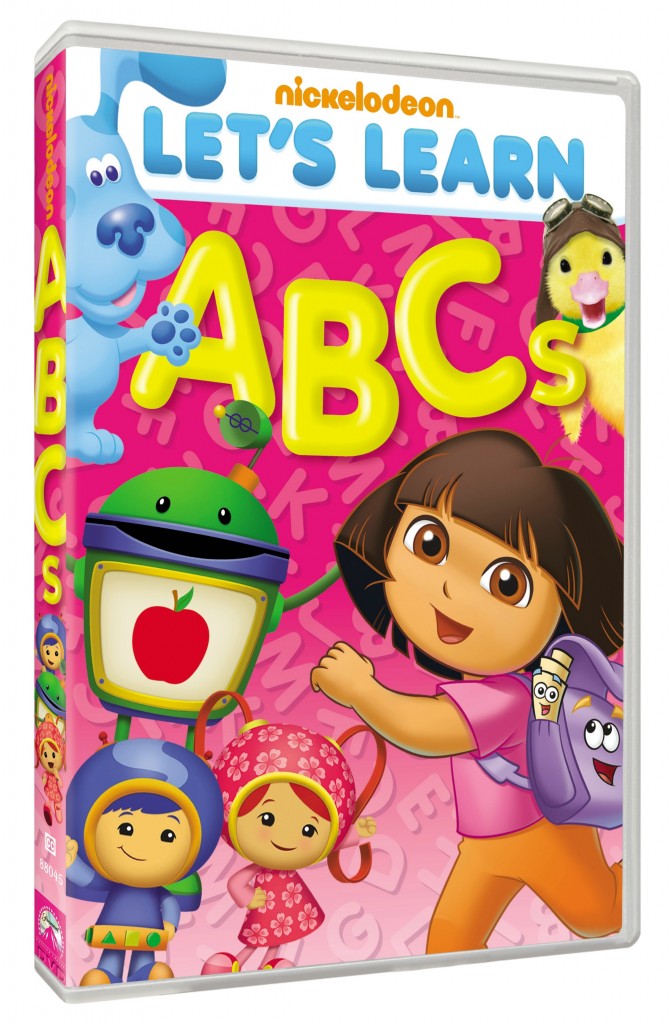 Next, we have Nickelodeon's Let's Learn ABCs. Teaming with Nickelodeon's favorite characters like Team Umizoomi, Dora The Explorer, Blue's Clues, Go Diego Go, Kai Lan, and the Wonder Pets this DVD will help your kids learn all about letters and reading as they visit the library, save ABC animals and jump into classic stories we all love. There is also a worksheet inside to keep loss learning more about the alphabet. The DVD is out now and retails for $14.99.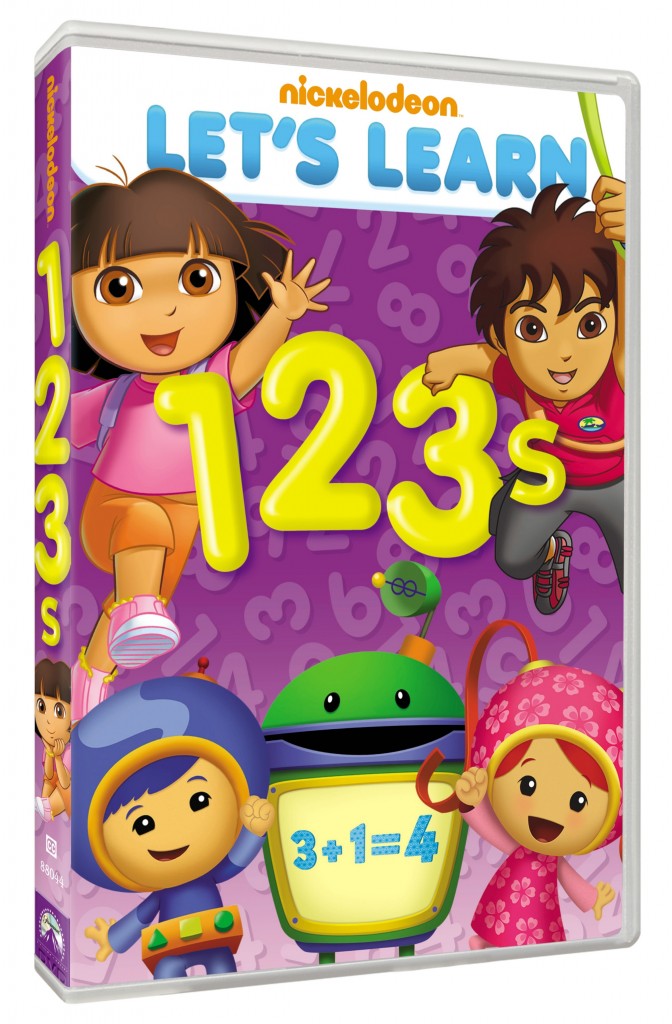 Also from Nickelodeon we have, Let's Learn 123s. Join Team Umizoomias they help a comet get back home. Then watch Team Umizoomi unstick their friend Silly Bear with the help of Super Soap. Explore with Dora and Pepe the Pig as they attend music, story time and math class. Help Blue's Clue find out where all the numbers are hiding. Help Diego get three baby condors home safely to their new mommy and daddy. And finally, join the Wonder Pets as they save an old white mouse from being stuck in the cuckoo clock. You kid can't go wrong as they learn all about numbers. The DVD is sour now and retails for $14.99.
Win: There will be Three winners.  First winner will  win a copy of the SpongeBob SquarePants: Extreme Kah-Rah-Tay, Second winner will win a copy of the , Let's Learn: 123s and  the Third winner will receive a copy of the  Let's Learn: ABCs
Mandatory Entry:
Tell me your little ones favorite character from Spongebob SquarePants.
Extra Entries:(leave a separate comment for each)
Subscribe to my blog via RSS
Subscribe to my blog via email or Reader (You MUST confirm)
Follow me via Google Friend Connect
Follow me on Twitter and Facebook-2 entries
Follow Nickelodeon on Twitter and Facebook– 2 entries
Follow me on Networked Blogs
Tweet giveaway, leave link to your tweet, include@ShowMeMama- Twice daily every 2hr
Add my button to your blog entry and let me know where it is.
Leave a comment on a non-giveaway post-2 entries
Blog about the giveaway with a link back to this post- 3 entries
Rules: Open to US
Include email address with first entry
Winner will be chosen by random
Giveaways ends February 18th at 11:59 P.M. CST
Winners will be emailed and must responds within 48 hours or another winner will be selected
Sincerely,

My opinions are my honest, and thoughtful views and were not influenced by any source. I was not compensated monetarily for this review. Thank you to Nickelodeon/PR Agency for providing a complimentary sample for the review.                                                                                           Congratulations to the winners:
68-Jamie Brigham
2-Mami2jcn-
39-Marysa
An email has been sent to the winners.
Thank you to all who participated in the giveaway!