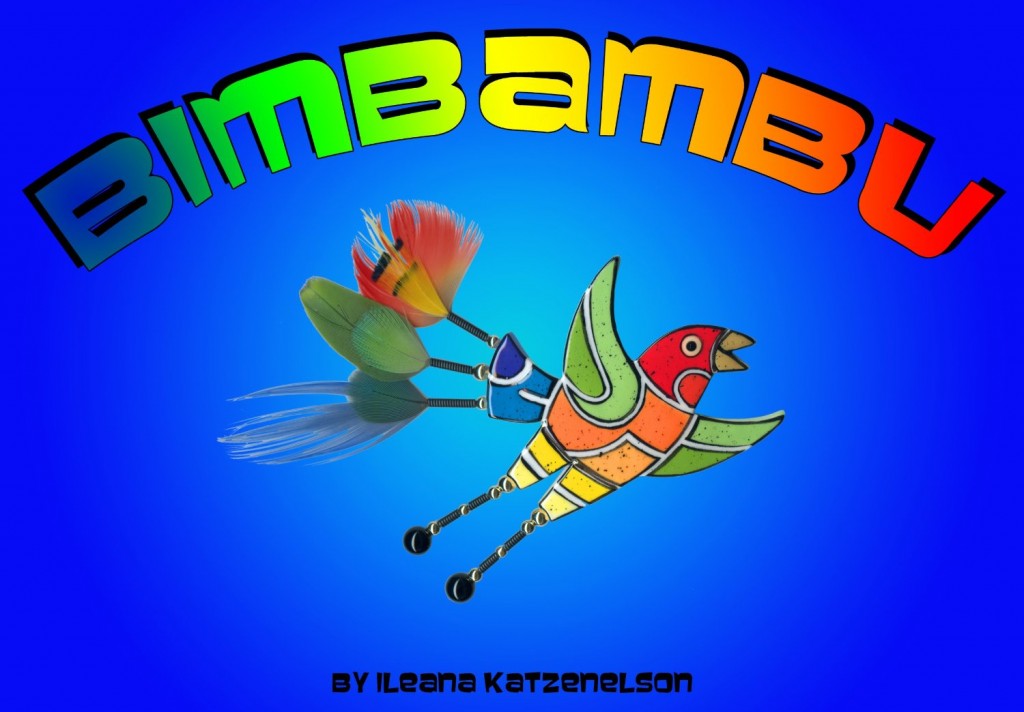 When I received this book to review, I was really excited to read it.  Bimbambu by Ileana Katzenelson is such a well written book about a lovely bird who has beautiful colorful feathers.  He lives in a forest with other lovely animals and they all know each other very well. Now, during the winter months Bimbambu shares his lovely feathers to the animals and each one of the animals get a particular color.  All of these animals are making various clothing with the feathers Bimbambu gave them.  Due to the fact that he gave his feathers to the animals, Bimbambu did not have any feathers left, so he begins to worry that he will freeze during the colder months.  At the end of the story Bimbambu  immediately realizes what true friends are all about, and what it means to help others and to be a good friend.
This makes you realize what it means to share and care for people. I is a great book that provides valuable lessons to anyone whether your young or old.  The illustrations in the book are colorful and beautiful.  It will definitely catch the attention of any young reader.  This book is perfect for ages 3 and up.  I will definitely recommend this book to anyone.
You can visit Bimbambu and find out more information about the book.  You can also connect via facebook and twitter.
I always great to read with your child for at 20 minutes a day, I know I encourage my daughter to do so and it helps their reading level tremendousely and it enhances their vocabulary development as well.  Happy reading!
Happy Holidays!
Sincerely,

My opinions are my honest, and thoughtful views and were not influenced by any source. I was not compensated monetarily for this review. Thank you to PR representative for providing a complimentary sample for the review.