Here is another lovely American Girl doll, Melody Ellison. She has gorgeous deep-brown eyes that open and close, and thick luscious hair that you can't stop brushing. Looking at her dress, you can tell that she is from the 1960s time period. Her vibrant green-blue A-line dress fits perfect on her body, and is coordinated with a blue collar, a lovely bow on the chest, along with cute little bows on the side pleats of the dress. She is adorned with her blue ribbon headband on her hair, and the most adorable blue patent shoes that shines so bright that you can see them from a distance.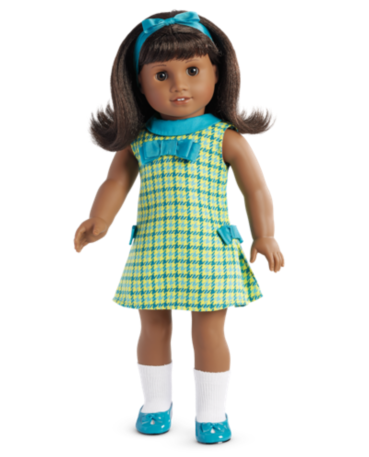 Melody is 18 inches in height and has a cloth body which is extremely soft when holding her. The Melody doll comes with a paperback book, No Ordinary Sound, the first novel-length volume of Melody's classic series
So, if your little one is looking for an American Girl doll, then I think Melody would be a great gift for the holidays. Go and Visit American Girl for some of their other products and a selection of their dolls and accessories.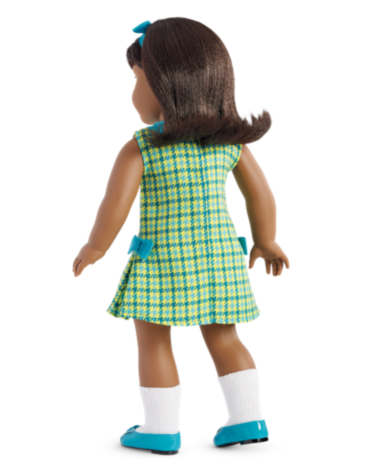 Happy Holidays!
Sincerely,


I was not compensated monetarily for this feature. Thank you to sponsor/PR Agency for providing a complimentary sample for the feature.