As many of you know the holidays can be quite stressful at times, especially when it comes to giving the right gift to that special friend or relative. I personally love all kinds of books and I think that books are one of my favorite gifts to give to anyone. A lot of information is compressed in a square or rectangular shape just for your eyes and brain to take in.
There are so many different types of books to enjoy. Whether you are the type of person that loves to read cook books, sewing books (I am one of those people), or those that just like to enjoy a great adventurer, there are books for everyone. I have gathered a few books that I thought would be of interest to my readers, and also be a great last minute Christmas gift for your friends and family. I hope you will enjoy them. Happy Holidays and select one of these books for the special person in your life.
Wild Zoo Train
Carmela LaVigna Coyle – Illustrated by Steve Gray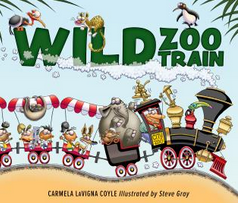 This zany Wild Zoo Train is off on a mysterious adventure! Choo-choo-choo goes the Wild Zoo Train. Ding-ding-ding goes the bell on the roof. Clickerty-clack go the wheels on the track.
A zoo train full of children takes a mysterious turn into the wilds. As each train trip becomes more and more wild, curious children observe the whimsical world around them. Wild Zoo Train takes readers on a wild, animal-filled adventure through canyons, jungles, the arctic poles, and more! Price: $15.95
The Complete Month of Meals Collection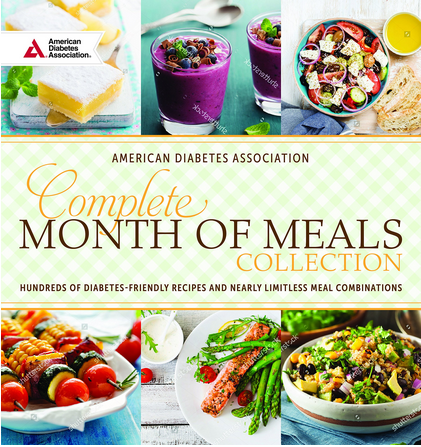 Back in its beloved classic format, The Complete Month of Meals Collection is the ultimate cookbook and nutrition guide for people with diabetes, containing hundreds of recipes and meal planning tips from the American Diabetes Association's bestselling series of Month of Meals meal planners. Using a unique, three-part split-page design, this interactive book allows readers to create meal plans instantly. With bonus chapters on salads, sides, drinks, and desserts, the meal combinations are nearly limitless, helping you plan meals that fit your needs.
Switch It Up
by Corinne Trang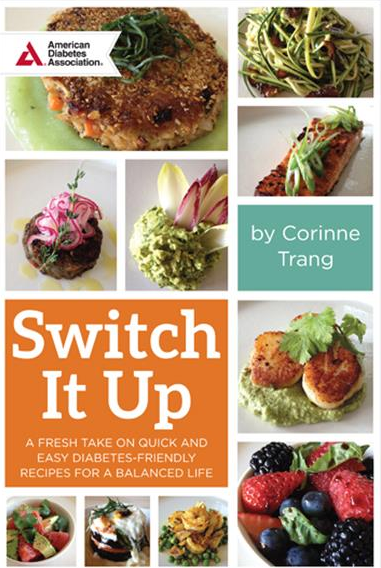 The biggest challenge facing most people is how to get creativity and diversity into their diet, particularly when they are preparing meals daily. In Switch It Up Corinne Trang has created a treasure trove of core recipes with the goal of achieving a balanced and healthy lifestyle. Corinne inspires readers to break the cycle of cooking "dinner time fixtures" by including some new, and many familiar, ingredients and sharing her unique approach to savoring the methods by which a food is prepared and presented. The book takes readers on a journey of new and bold tastes using ingredients that will elevate creativity in the kitchen, a bonus for family and friends. Price: $14.95
A Taste of Latin America
by Patricia Cartin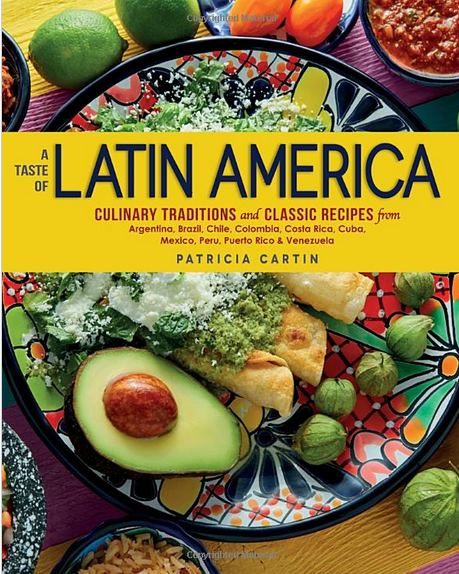 A Taste of Latin America: Acclaimed chef Patricia Cartin cooks with Latin America's history and traditions in every recipe. Ten Latin American countries are represented, including Patricia's native Costa Rica, with dishes that are savory, sweet, spicy, mild, and everything in between. Tempting options for main dishes, vegetables, sides, and desserts, everyone can get creative in the kitchen with flavorful recipes for every part of a successful meal. Food is the perfect gateway to gaining an understanding of cultures and breaking bread with the people of the world. Price: $19.99
Taste of Home: Most Requested
by Taste of Home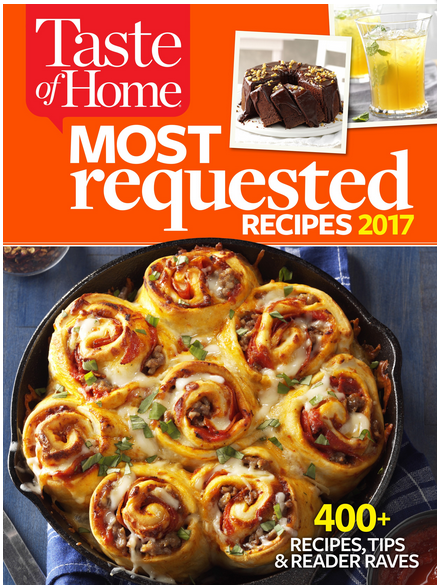 Taste of Home: Most Requested by Taste of Home: This treasure trove of top reader picks is packed with all the delectable homemade dishes you've come to know and love—comforting casseroles, delicious mains, simple sides, hearty soups and stews and delectable desserts. • 400+ most–loved recipes & tips from home cooks like you! • 240–page hardcover edition with easy–to–read type. • Gorgeous, full–color photos show you the simply scrumptious results! • BONUS CHAPTER: packed with top seasonal specialties. • Prep & cook time provided for every dish. • Double–indexed for fast, easy lookup. Price: $24.99
Soups, Stews & Breads
by Gooseberry Patch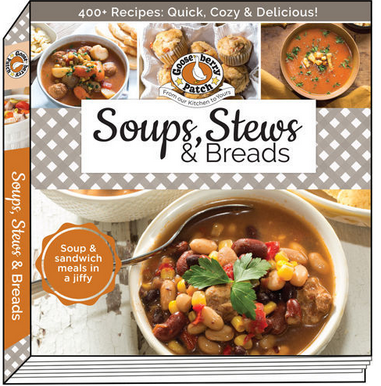 Soups, Stews & Breads by Gooseberry Patch
With more than 350 of the most delicious recipes you can imagine,Soups, Stews & Breads makes it easy to whip up a batch of homemade chicken broth, a party-size crock of spicy chili, quick breads, crackers and croutons…all from one handy cookbook. Also included are quick-fix and slow-cooker recipes. Filled with photos, tips and serving ideas, this is the last soup cookbook you'll ever need!
The Diehard Football Fan's Bucket List Blitz
by Steve Greenberg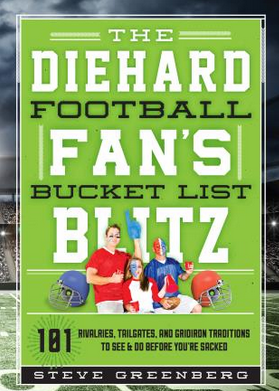 The first and only all-inclusive, fully illustrated football fan's bucket-list book. Here's a full-color, full-speed ride through 101 must-see and must-do gridiron experiences—from the NFL to college football's greatest venues and rivalries, from coast to coast, from must-have eats to the game's best seats, from the sport's greatest meccas and museums to its rowdiest tailgate parties. This book—filled with photos, sidebars, and loads of football attitude—is an essential guide to any football fan's fantasy (or real!) road-trip and To Do list.
Edge of the World
by The Editors of Outside Magazine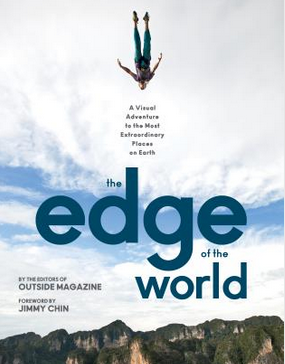 With a foreword by world-renowned photographer Jimmy Chin and an introduction by Outside magazine's editor Christopher Keyes, The Edge of the World is a stunning collection of the best photography ever published by the leader in outdoor adventure photography and journalism. Created in partnership with Outside magazine for its 40th anniversary, this includes Outside's most compelling stories from throughout the years and offers readers an inside and dramatic look through the lens of the world's top adventure photographers. Price: $26.00
ThriftStyle by Allison Engel, Reise Moore, and Margaret Engel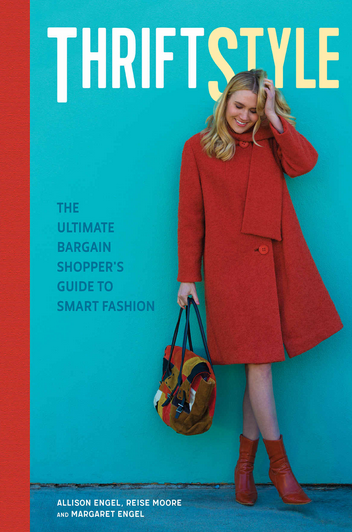 Veteran thrifters provide a must-have guide for bargain-hunting fashionistas looking to make a statement without sabotaging their budgets. Shoppers learn to navigate the racks of their local consignment shop, spot name brands like Versace, Dior, and Burberry, select the best quality items, and repair secondhand clothes that need some love. Includes tips for distinguishing genuine articles from fakes, and explains what makes a damaged piece of clothing worth renovating. This trending topic is perfect for folks on a budget, creative trailblazers, and environmentally conscious shoppers. The book retail price: $15.99
Finally, A Parade for You
by Molly Burton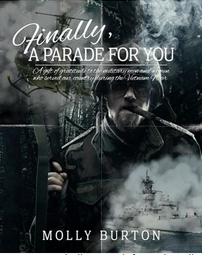 Finally, A Parade for You is a collection of mini-biographies of United States war veterans who served their country during the Vietnam War. These brave people sacrificed their peaceful lives and joined one of the many life-changing cultural upheavals of the mid-20th century. They were not famous, nor from privileged backgrounds and the stories in this book are an act of faith on the part of the veterans who shared them. Let their tales be inspiring and healing. This 'Parade' is for all of us. Price: $19.95
Sincerely,