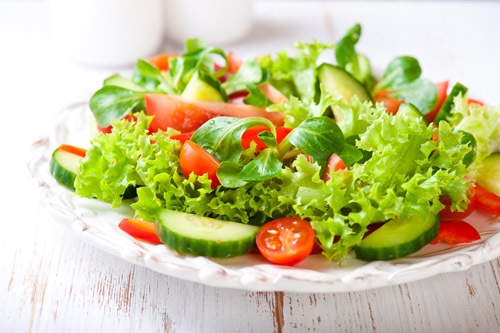 I honestly have to admit that I have never tried salad in my life, until I came to the US. After having my very first salad I was totally addicted. The cool crunchy lettuce sprinkled with dressing had me hooked. Not only are they healthy, but quite delicious. Salads are easy to prepare with just some lettuce, dressing and any other items you may want to add. Love it.
Every day before dinner, I always have a bowl of salad prepared and encourage my family to eat one as well. My husband sometimes makes a salad which seems like it has the whole garden in it. Here is our quick salad recipe that we make on a daily basis:
Supplies:
Lettuce
Cucumbers
Dressing (Good Seasons All Natural Italian)
Red Peppers
Tomatoes
Nuts (if you prefer)
Croutons
Shredded Cheese
Grilled Chicken ( If you like)
Shredded carrots
This is quite easy to make, and best of all, your family will enjoy it as well. I have gathered a few yummy healthy salads that you and your family might enjoy.
I could go on for days. Yummy. Salads are easy, versatile and can be made to suit any tastes. That is why I think I love making and eating salads. Enjoy!
Sincerely,