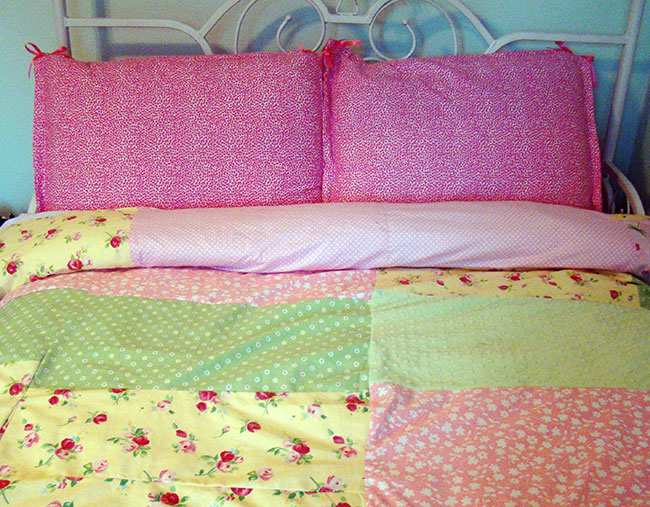 Yep, I am been sewing quite a bit lately, and thought to share it with my readers. For a while now I have been wanting to change Sophia's bedding set, but was debating whether to buy one or to make one. So as always, I was comparing which one would be better and unique. I decided to make my very own duvet cover for Sophia. I had quite a few left over fabric at hand, so I did not have to buy much.
Before I started, I basically measured the size of Sophia's previous duvet cover and took those measurements to work with. So if you decide to make one, get the standard measurements of your duvet. I started to cut several rectangular pieces of each of my fabric and was coordinating all (so mix and match) to make a big patch work. Now, it was time to stitch them all together. This was the part that takes a while, and having a baby around you 24/7 it will take a little longer :).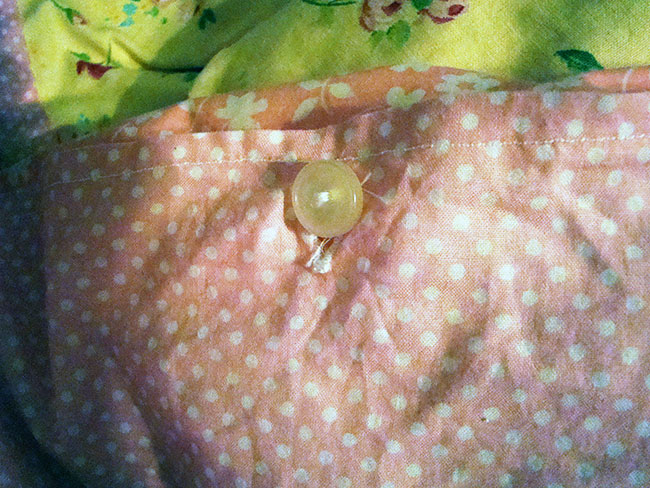 After sewing  all the rectangular pieces together. I made the other side of the duvet cover.  I did another patch work, but if you want to make it a little easier on you just make a big plain piece which is the same size as the top piece of the duvet. I ended up sewing all sizes of the duvet (both sides and bottom).  The top portion will be the opening of the duvet so I placed some buttons.  Now my DIY: Duvet cover was complete, and it was time to share it with you all. Sophia just loved it and she said it was "Soft and Cozy".  Looks really nice with the matching shams (tutorial).
Maybe you might decide to make one for yourselves, or for that special little one in your life.  Enjoy!
Happy sewing.