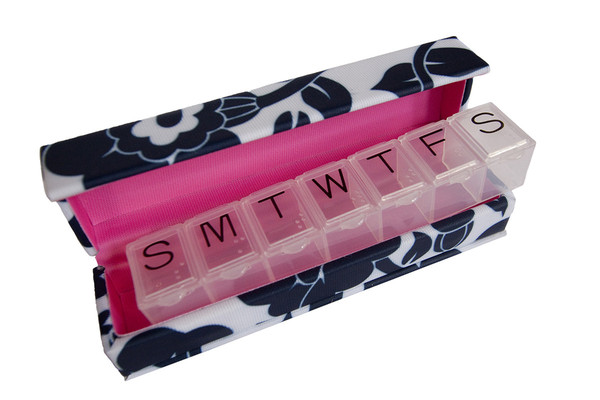 As a wife, mom and student I tend to get really busy at times and I tend to forget to take some of my supplements, medications and vitamins.  I end up leaving them in the container they originally came in, but it's just a hassle to keep opening the container all the time.  As I was trying to take my vitamins with me I would place them in a small plastic bag.  My husband sat in the car and made a comment that I needed one of those pill cases to have all my supplements, medication and vitamins in one place. I laughed and said I don't want to walk with a clear container everywhere.
A month went by and while I was getting ready to look for interesting finds for my Holiday Gift Guide, I stumbled upon a website, Inspired by Dawn.  They carry a fashionable pill box case called Style Rx™ 7-Day Designer Pill Box Case.  They come in two custom (Les Fleurs de Midnight and Inspiration) designed signature prints, so you can select which one you like the most. The case also has a secure magnetic closure. It's covered with a coated canvas, which makes the case easy to clean too.  It is approximately 6.25" x 1.75" x 1.25″, so it is light weight and fits easily in your handbag.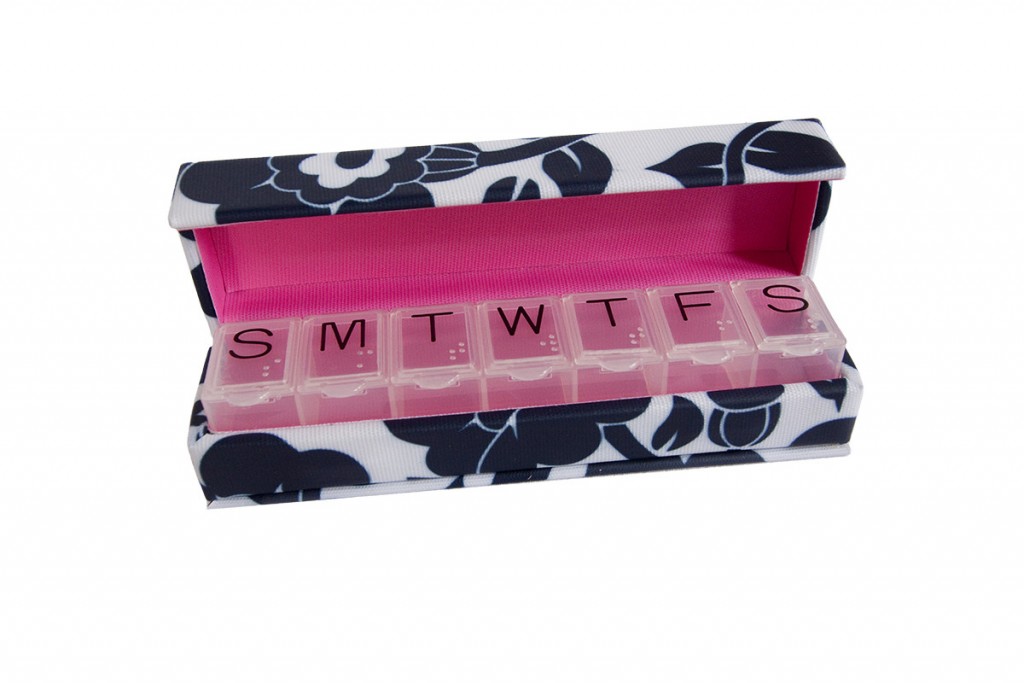 I personally love both of the prints and you will definitely make people curious as to what your carrying in that case. For a mom with a busy schedule "Style Rx™ 7-Day Designer Pill Box Case" is the best solution to keep supplements, medication and vitamins nice and complete in one convenient box and still look fashionable carrying the case.
What a great gift idea to share with your friends and family.  To learn more about Inspired by Dawn and shop for that adorable, fashionable Style Rx™ 7-Day Designer Pill Box Case visit their website.  You can also connect with them via facebook, twitter, pinterest and youtube.
Happy Holidays!
Sincerely,

My opinions are my honest, and thoughtful views and were not influenced by any source. I was not compensated monetarily for this review.  Thank you to the Sponsor/PR Agency for providing a complimentary sample for the review.